It really is amazing that we all live on the same planet, and in some cases have almost everything in common, like parentage and upbringing, and yet our individual, personal, emotional (or subjective) experiences are unique!
And looking at things from that vantage point makes it clear that validation is the lifeblood of our closest relationships.
If I think I know how someone feels or sees things without expecting to need to take the time to listen to them, chances are, I won't get it right.
If my child falls and cries in an attempt to communicate with me, and I say,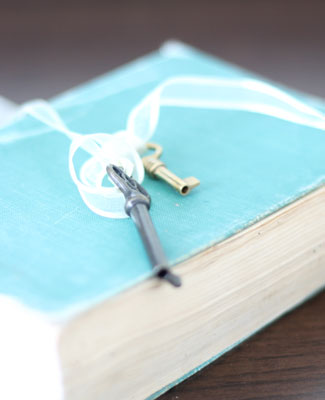 "You're alright, stop crying!"
I may have missed a chance to listen, assess the damage and let the child problem solve, even if it's just to manage their emotions after being frightened or shocked.  It seems that the common reason for parents to shush a child out of crying is linked to their fear that the child will become a "cry-baby" or maybe they are just passing on what they were taught, that sad notion, that it isn't good to show your emotions.  Or maybe they are concerned that if they show empathy in that moment that the child will dramatize their pain and become an annoyance.
What actually happens, most of the time, is that as soon as a child senses that someone cares, and they have been heard, they stop.  Little people don't generally have the attention getting gimmicks of their parents and they don't think like adults at all.  You notice that when a child has an illness, they will function as much as they can with no pretense or dramatics for attention getting.
I heard a young father comment that when he understood that all he needed to do was to ask his little sons if they were ok when they were hurt and crying, he changed his behavior from trying to toughen them up and tell them not to cry, to simply listening to them and helping if necessary.  And amazingly he said, their moments of crying shortened and their relationship grew.  He could see that they felt loved and had a greater sense of their father's love.
Think of the times someone asked how you were doing. If you trusted that person and honestly told them some of the things that were challenging to you, did they say,
"Oh that's nothing, why would you worry about that?"  Or,
"Well in the long run, that sounds like a good thing, so quit worrying!"  Or, maybe they said,
"Well, don't forget there are always people worse off than you!"
And maybe you took a mental note not to trust them with your feelings when or if they ask again.
Then there are the times when someone just responds with,
"Wow, that sounds tough."
And those magic words make you feel as if your experience is valid and that you matter to them.  That's the key! They don't have to try to fix anything or come up with a great solution, or offer the twisted, pseudo-validation of letting you know that you're making a big deal out of nothing in an attempt to make you feel better!
It is simple, but makes all the difference.  To be heard and given the gift of validation is priceless.  It takes so little time and energy and yet can change the world for an individual when they hear that-
they are of worth, their feelings matter and someone really cares about them.
Heaven help us all to master the art of listening to our loved ones!  Everyone needs a place to belong!
Happy day to you.
With love,
Jacque