On occasion I do too much.  I expect too much of myself and I get high on checking off a to-do list, and I really love to see big results!  Can you relate to that at all?
Yesterday, as I was doing a little weeding in my flowers (with a long handled hula hoe), I was thinking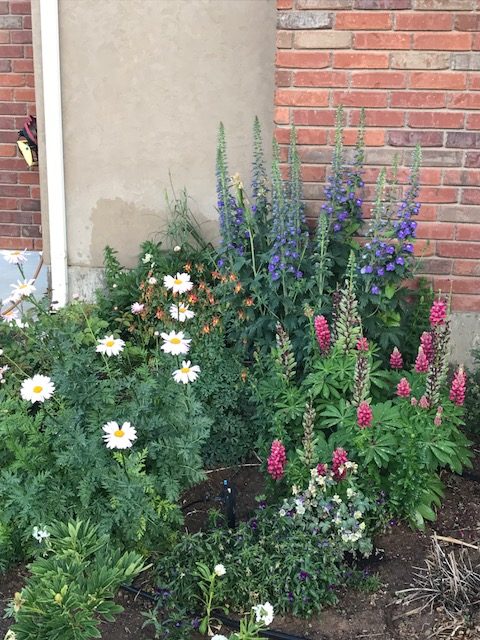 about the fact that things are starting to look pretty nice out there because of the daily, little, efforts that we have made over the last few weeks.
We decided that we would spend 5-10 minutes weeding in the mornings, me in my flower bed and herb garden and my husband in the vegetables. Well, he has helped me a lot with mine, so so much for a division of labor.
When weeding is daily, all it amounts to is tweaking things. The weeds are so small you really have to look for them! And pulling them, or hoeing them takes almost no effort at all.
I absolutely love dealing with "problems" while they are tiny and "tweak-able!"
Most of the time we don't give ourselves credit for the small things we do that make such a big, positive difference in our lives or in the lives of our family members. And, I believe, that sometimes we don't deal with them when they are small because we want to see big changes later even if it means expending more energy to make it happen later. What do you think? Do you see any evidence of this mentality in your life?
I mean, you can see the difference between going out to a garden that is overgrown with weeds, tackling them and then standing back to see the reward of your efforts as a massive improvement. Versus, taking a tool and walking around for 5 minutes, if that, and keeping the weeds away before they are even really visible! It doesn't create a striking change, but it keeps you from needing one.
The amount of effort required is minimal when you are working on the side of prevention.  And the rewards are huge when you consider the fact that you can then attend to other small, tweak-able items with the time and energy you have saved by working on things a little at a time, and before they are overwhelming.
What other items can you think of that could be almost effortlessly tweaked on a pretty consistent basis, that would free you up to relax and do more of what you want to do?
What about anticipating meal times earlier? (Before the kids are crying and hungry, and before you are hungry and short on time!)
Or, getting children ready for bed before they are exhausted and behaving badly?
How about saying 'no' on occasion to one more committee or request, if it isn't in the best interest of your family for you to be stretched a little further?
I hope that you are taking some time to think and ponder and breathe as you are going about your days. My hat is off to you for all of the good you are doing every day of the world!
Much love to you!
Jacque