Recently, I was asked what healthy habits I consider to be most important in maintaining a healthy lifestyle.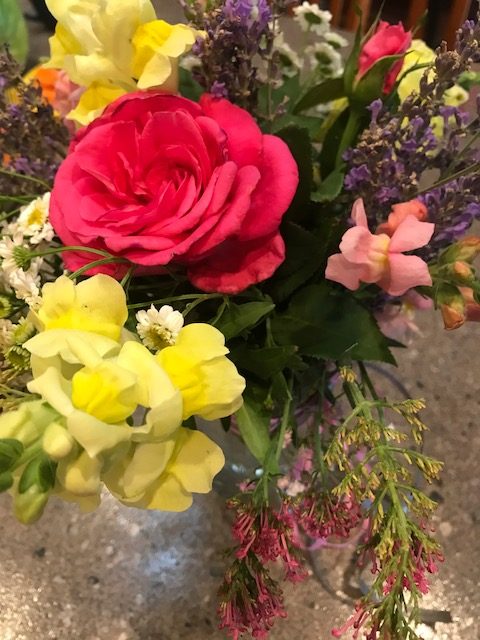 It's a great question and  has given me a lot of food for thought!
First, I would have to say the tools that help me to keep my mindbody in a positive and growing space. These are prayer, journal writing, scriptures, declarations, uplifting music and literature and a vision board. It sounds like a lot but in actuality, they all work together and can be done almost anywhere, anytime.
Keeping a connection to God is fundamentally important and is the basis of all personal validation and therefore, accomplishment. Keeping a record of my thoughts and the answers I receive and the things I learn deepens my knowledge and teaches me any time I want to revisit them.  Declarations are a constant.  They help me to train my mind and my body to function the way I choose, while keeping me out of the holes of pity, despair and discouragement. Music and literature are brain food, color and life! And the vision board is awesome of course, because it keeps me visually on track and working out plans both consciously and subconsciously.
Second, I would add the joy of moving; swimming, walking, riding my bike and gardening, in concert with eating real food. It's quite a process to pull away from the "norm," little by little, until you aren't on the blood sugar, weight, exhaustion, headache, additive fallout roller coaster anymore. The difficult symptoms that come from the things we eat and drink, even when we don't know what is causing them, subside and it is a delight to be on level ground. I try to keep it simple, in a nutshell following Michael Pollan's wisdom: "Eat food, mostly plants, not too much," which I think is an awesome guide to keeping your diet real, (not consuming food science concoctions that can sit on a shelf for years without deteriorating), relying mostly on fruits, vegetables, grains, beans and legumes, and then not over doing it quantity-wise.
Therapy-wise, I would say the big helps for me are craniosacral and emotional release work, massage and on occasion, talk therapy. Thank heaven for the people who have worked to become trained to help us in these important areas as we need it!
I hope something here might be helpful to consider.  I'd love to hear about your favorite healthy habits!
Take care!
Jacque