There are so many simple ways to add beauty to the things we do at home!  And isn't beauty functional, as well as lo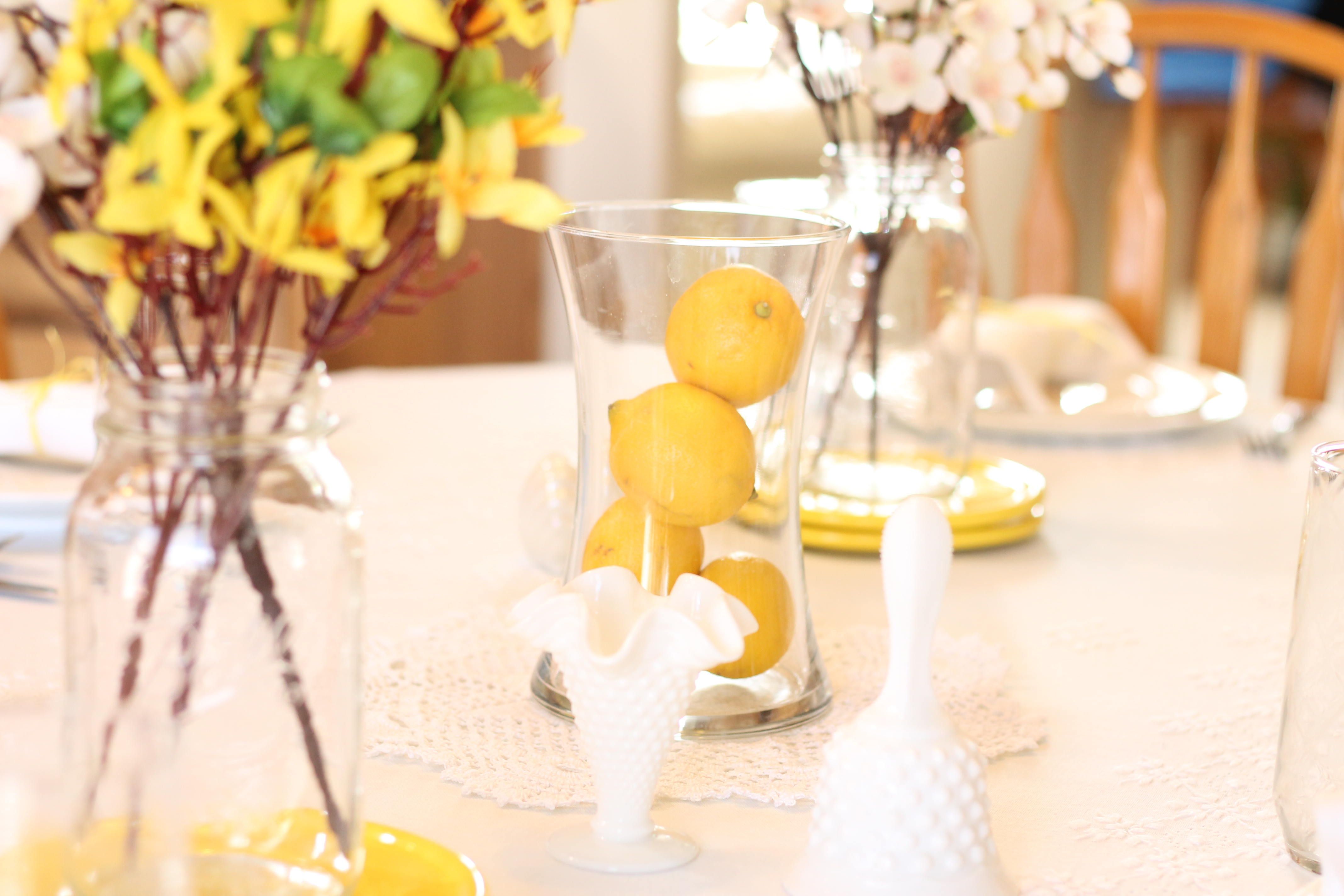 vely because it feeds the soul?
I had a luncheon for some friends last year and didn't want to spend money on decorations, so my daughter and I thought up a few things that would add some color to the table. She had small yellow plates that she loaned to me and I found a bell and a vase that had been my Granny's. We saw the vase with lemons idea in a magazine and found some silk forsythia and apple blossoms in the laundry room closet.  It was very simple and not a grand look, but it was a little bit of beautiful that added to the festive day.
With a little brainstorming an ordinary mealtime can be made into something special! Of course some days are just crazy and extra's are not an option, but I'd guess that there are days when we could take a few extra moments to take something from dull to delightful.
Why not take every chance we have to make ordinary days beautiful for the people we love?
It is wise to remember that we are blessed with so much! Look around and see the abundance that is yours. Gratitude is energizing! Be happy and find joy in your life! Then let your joy show in the fun and loving way you care for yourself and your family.
You will blessed.
All my best to you!
Jacque