Hello my friend, I hope this finds you well!
When my kids were small, I read Stephen Covey's book, First Things First. Have you read that one? I found it inspiring and helpful in practical ways.
I remember one assignment he recommended was to write about your own funeral, in the sense that you envisioned what you hoped might be truthfully said of your life by your friends and family when you are gone.
This was a powerful moment for me as I wrote my response in my journal. I wrote out the ways I hoped to show love to my family and friends and be an influence for good throughout my life.
This, thinking through things "with the end in mind," is a very effective way to plan even short chunks of time too! And that is exactly what we are going to be doing next week!
In order to get a running start on envisioning, prioritizing, planning and preparing for the new year ahead, right around the corner in fact, we have prepared a FREE Lioness 5-Day Challenge next week! (November 15-19, 2021)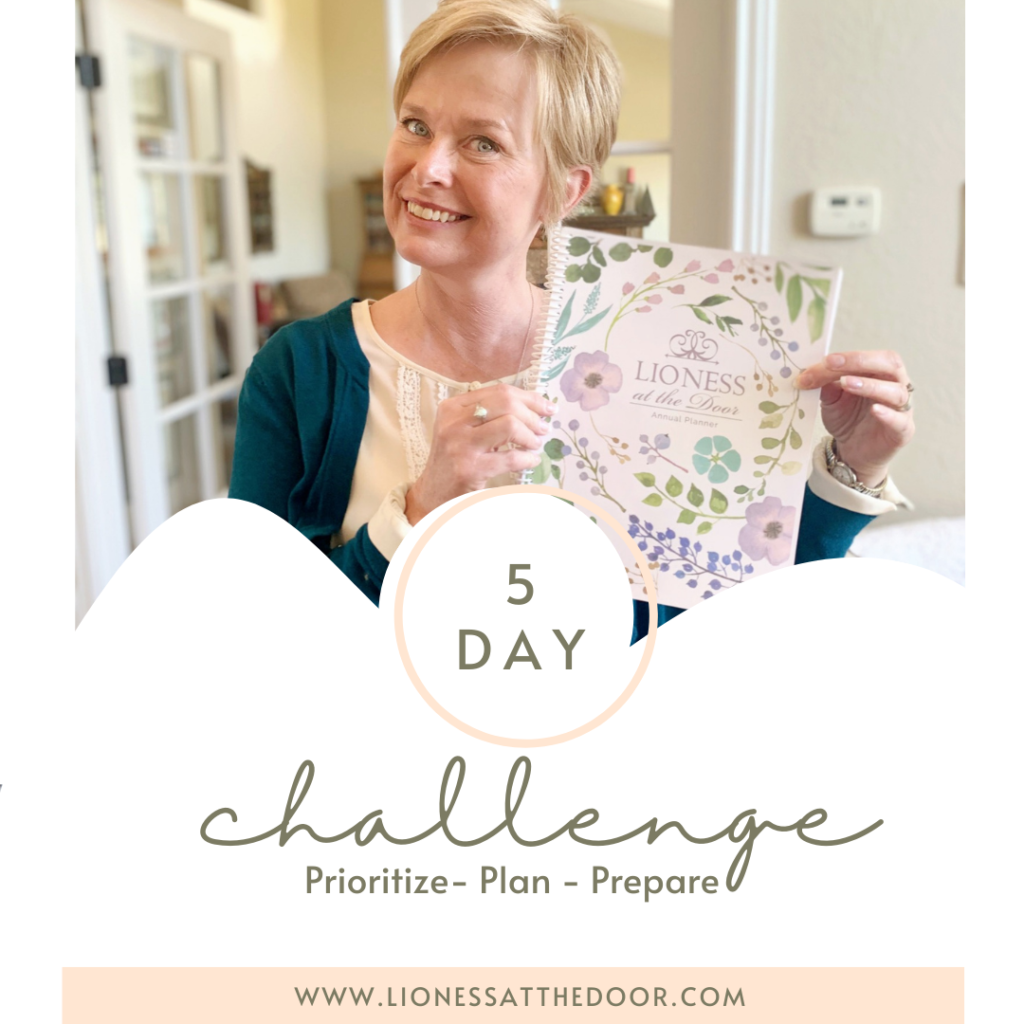 The first day, one week from today, we will be writing out a vision for the coming year, in part by answering questions about our priorities, responsibilities, interests, and self-care needs.
Here is the link to register! https://lionessatthedoor.com/register-for-the-5-day-challenge/
To get a head start, print out the workbook and start answering the questions for Day 1, thinking now about next year with "the end in mind!"
Pray for inspiration, let your imagination run wild and write out the vision you see!
Be sure to jump onto the 5-Day Challenge Facebook group too! Each afternoon we'll be doing a little live coaching on the assignment for the day!
I'm wishing you a bright and hopeful 2022!
Love,