I am grateful for the little windows of time when ordinary things seem magical.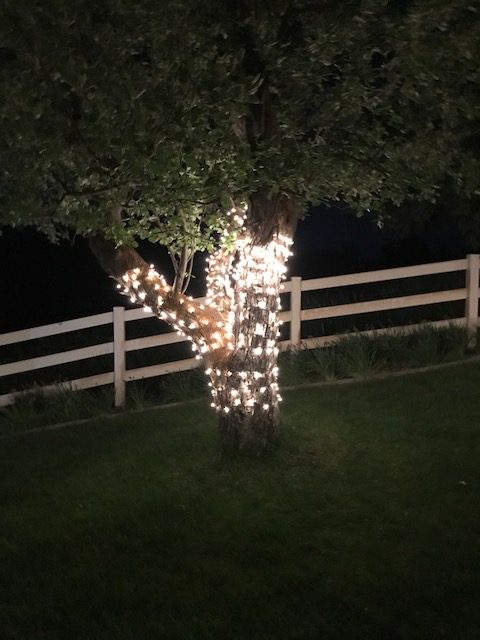 When old apple trees get dressed up with lights.
When someone builds a little bridge over a wandering little brook.
When the strawberries are blooming pink and white.
When the lavender blossoms burst into a purple, fluffy cloud.
When you catch a glimpse of your child in happy, imaginative play.
When you catch your spouse's eye through a crowd and feel a spark!
It takes a bit of paying attention and slowing down our thoughts.
Do you recognize that every days are peppered with magical moments?
Love,