I wish I could share a piece of this with you! It is moist and the flavor is rich!
I put pumpkin in quotes because most often I use butternut squash instead of pumpkin. I prefer the texture of the squash and the ease of cooking it and putting it in the freezer to use later. Sometimes pumpkin is stringy and it's trickier to get the flesh scraped out of the shell.
And once you are used to using fresh or frozen pumpkin or squash, you won't want to use canned! There is a big difference in the taste!
Monday I pulled a bag of 2 cups of squash out of the freezer and let it thaw in the fridge overnight.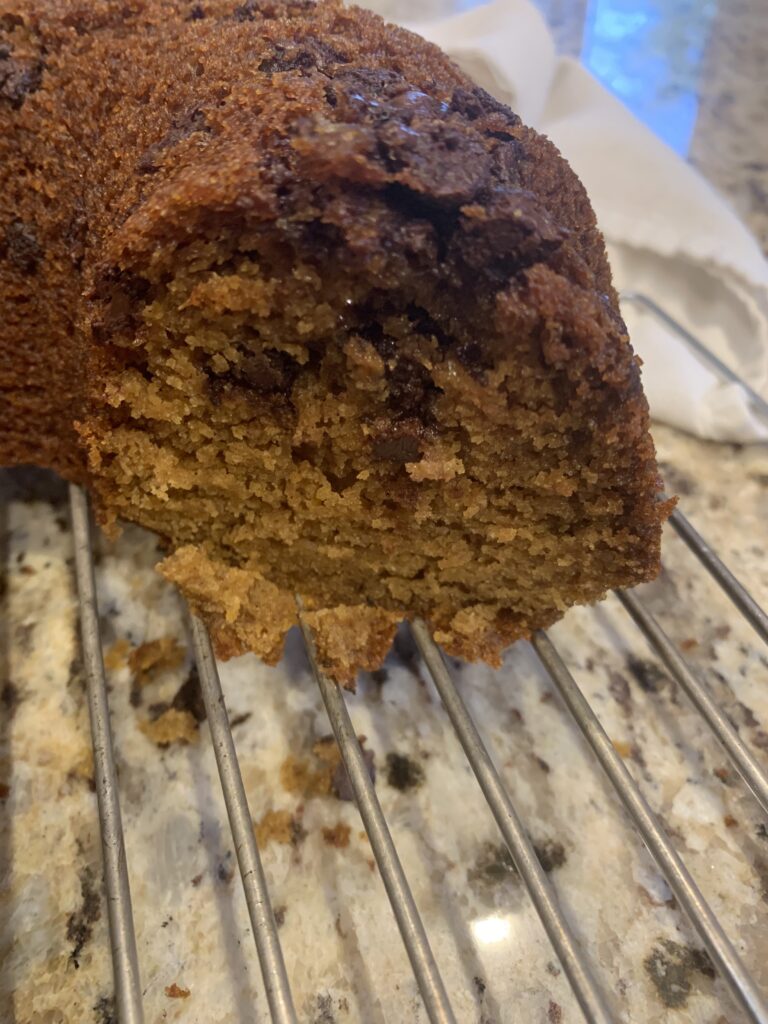 Then after dinner last night I put the dry ingredients together:
2 1/2 cups flour (I used white this time, but usually use half and half white and wheat.)
2 tsp baking powder
1 tsp baking soda
1/2 tsp salt
2 tsp cinnamon
1/2 tsp pumpkin pie spice
Then blended separately:
4 eggs
1 cup honey
2 cups cooked pumpkin or squash
1 cup coconut oil
1 cup chocolate chips
Then, I mixed the egg mixture with the dry ingredients and poured it into a greased bundt pan, and baked it at 350 for 50 minutes.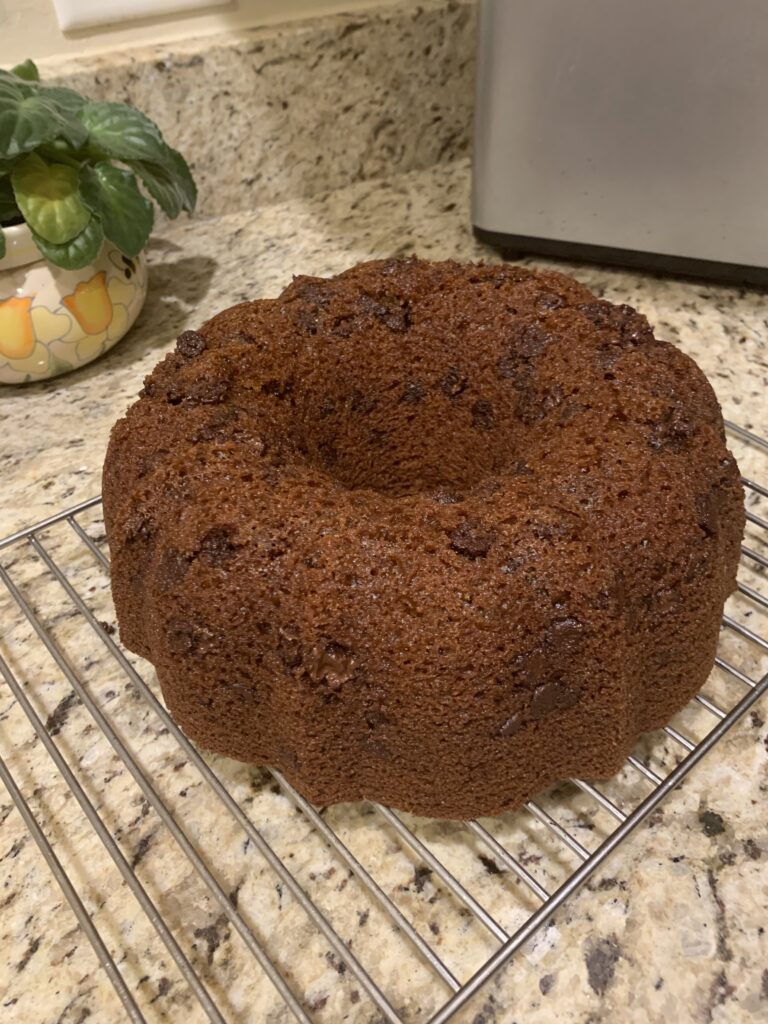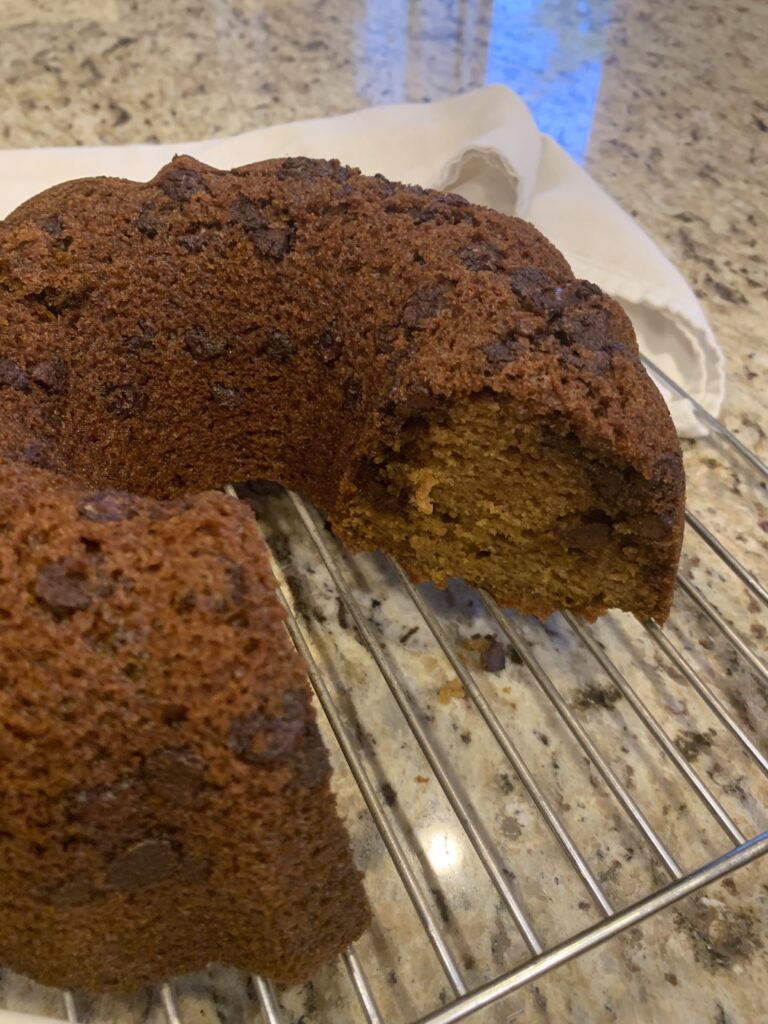 If I'd had more gumption last evening when I took this out of the oven, I would have made a frosting of cream cheese, honey and vanilla, and squirted it out of the corner of a plastic bag in a lazy, looping zigzag over the top of the cake. Mmm, that would dress this up nicely!
I hope you are warm and snug wherever you are on this fall day. And I hope you are enjoying your time in the kitchen! How comforting it is to come home and smell food cooking and know nourishment is on the way, and most importantly, that someone was anticipating your needs!
God bless every effort you make today to cheer and to bless.
Love,