'Tis the season for good food! I hope you will enjoy these recipes and know I'm wishing you a wonderful holiday full of giving thanks!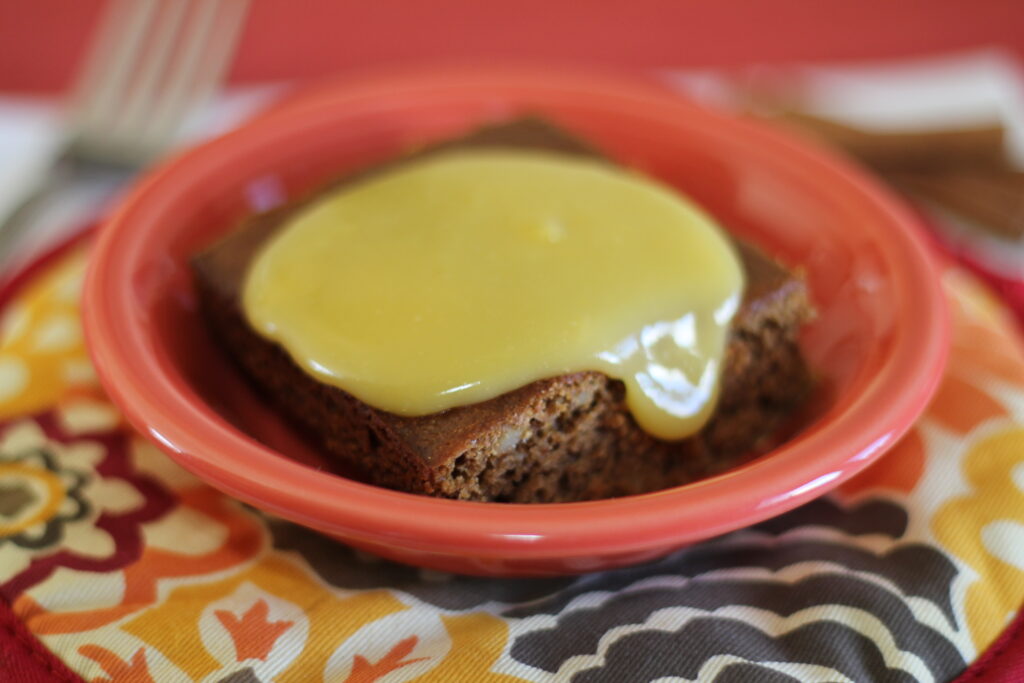 Gingerbread Cake:
1 C. whole wheat
1 C. white flour
2 tsp. pumpkin pie spice
1/2 tsp. Real salt
1 tsp. baking powder
2 Tbs. butter, softened
6 oz. cream cheese, softened
1/4 C. plain whole yogurt
3/4 C. honey
1/2 C. molasses
2 eggs
In a medium bowl, whisk dry ingredients together. In a large bowl, cream butter, cream cheese, and yogurt until smooth. Add the honey, molasses, and eggs, and beat until smooth. Combine both mixtures and blend. Pour batter into a greased 9×13 baking dish. Bake at 350 for 35 to 40 minutes, or until a toothpick inserted comes out clean. Serve warm topped with tangy lemon sauce.
Lemon Sauce:
3/4 C. honey
4 tsp. cornstarch
2 egg yolks
1 C. water
2 Tbs. butter
2 Tbs. lemon juice
1 tsp. lemon peel
dash of salt
Stir water into honey and cornstarch. Cook over low heat until thick. Pour a little of the mixture into beaten egg yolk. Return to stove. Add 2 Tbs. butter, 2 Tbs. lemon juice, 1 tsp. lemon peel and cook one minute. Remove from heat. Serve over gingerbread. Enjoy!