Time for a good, simple wassail recipe?  One without refined sugar?!  I put this one together when my kids were little because I couldn't find a recipe that didn't call for a LOT of sugar.  If you're working on shifting from a diet that is processed, artificially flavored and overly sweet to a more simple, whole food diet, here is a treat for you to try this holiday season.
Natural Wassail
1 part apple juice or cider (cider is the best!)
1 part orange juice
one orange pierced with 20 whole cloves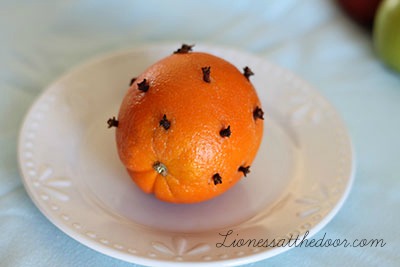 2-3 cinnamon sticks and or 1/2-1 tsp cinnamon
That's it.
Mix the juices in a large pan.  I usually use 3 cups of each, apple and orange, but you could make a smaller batch if you'd like and just use fewer spices. Or, if you're making this for a large group, use 5-6 cups of each juice and add spices.  Be creative!
Whole cloves have a shape like a push-pin, so you just push the pointed end into the rind of a washed orange, at about two inches apart, and put the whole orange into the juice. Add the cinnamon sticks and or sprinkle in the cinnamon and let it all simmer for an hour or so.  I love the smell of wassail cooking, so I like to turn the heat really low and enjoy the aroma without condensing it too much.
I hope you are counting your blessings and enjoying your Christmas preparations so far.  Slow and easy does it!
All my best to you!
Love,
Jacque