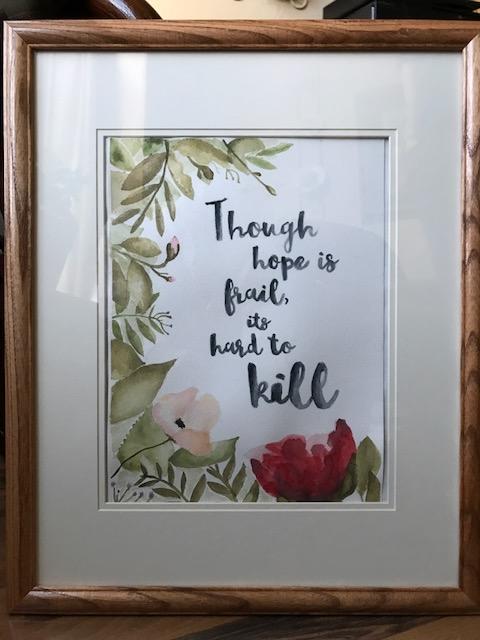 Oh, the irony of opposites!
I had a single friend tell me the other day how she had been to a meeting and she was sure the men in the room were speaking a different language. How true that is!
All of us are getting a lot of experience learning to communicate with those guys from Mars, aren't we? (Maybe you have read, Men are From Mars, Women are From Venus?  If you haven't, I'd encourage you to find the audio version and listen to it with your spouse! We heard it about 20 years ago and it was enjoyable and very instructive!)
Come to think of it, we have had quite a few opportunities to learn communication skills and have had some relationship coaching through the years.  For which we have been very grateful.
But if you're like me, sometimes, we don't even know ourselves what it is we want to say, let alone figure out how to say it so that our spouse will hear and understand.  We may pull out every skill we know, and try in a hundred ways to get a need across and still feel that we aren't communicating well enough to ensure understanding.
Add to that, the fact that oftentimes I don't understand myself or a situation I am facing, and it can feel as if there is no win in sight!
So, when I come to the end of what I know, I ask God to say the words I cannot say. And the double blessing is that I don't even have to understand all of the complexities that are in play, I just have to ask and have faith and be open to seeing His hand in our family's dynamics.
And He does work miracles.
I think He is so willing to help because we are His children, and His whole heart is involved in loving us and wanting us to be happy.  And because we are striving for success, we love each other and we are committed to our marriage and to our family.
Is there something you long to express, but don't quite know how?  Is there some part of your marriage relationship or family life that could use a helping, heavenly hand?
I pray that you will keep your hope alive and continue to walk on in all of the efforts you are making to help your spouse and children to live a happy life.  But I'm also hoping that you will invite God to step in to orchestrate and choreograph the situations, conversations and experiences you need that will say what your heart really wants and needs to say.
I pray for your success and happiness!
Love,
Jacque