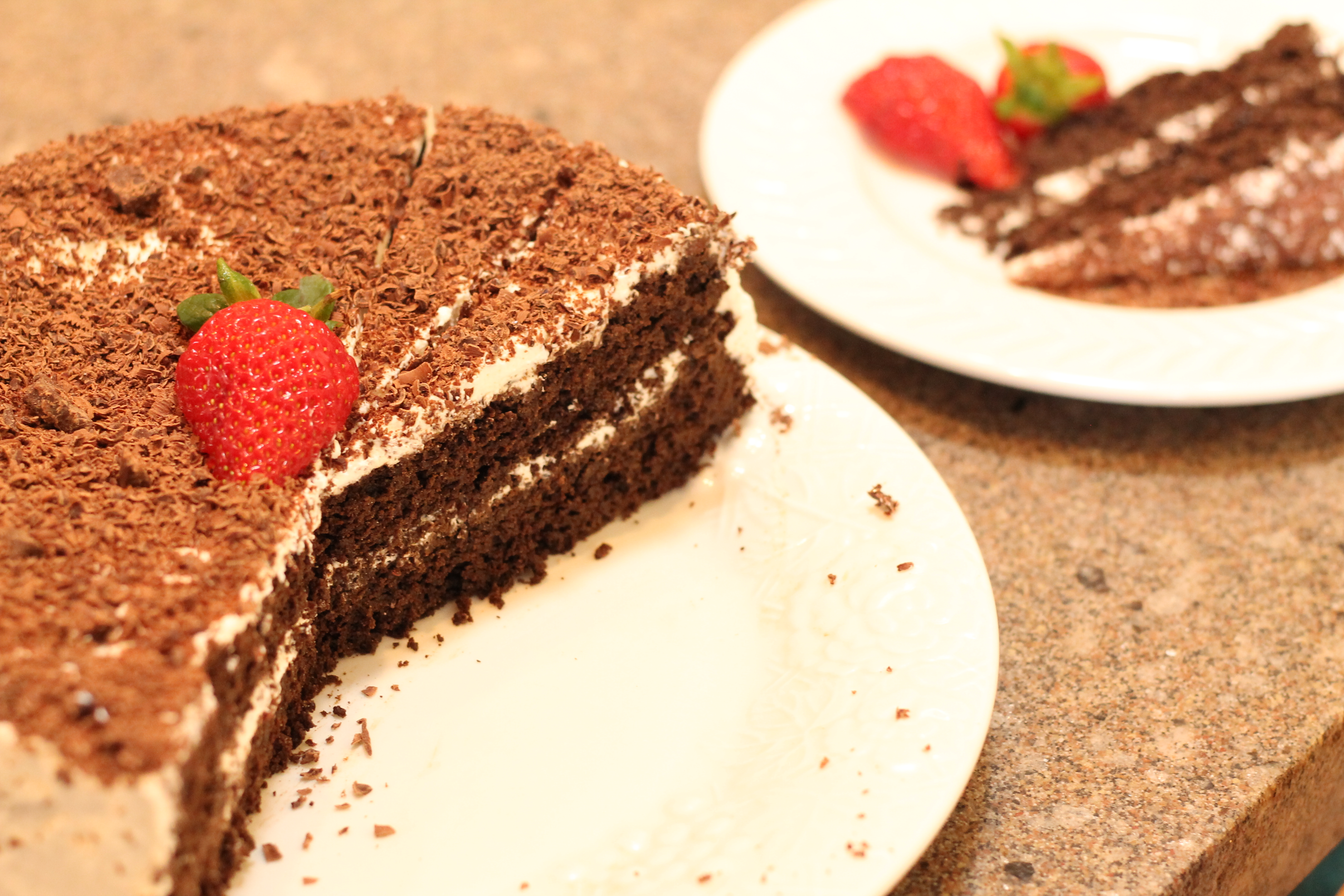 A sweet little pun'kin I know was born about the time we started making this cake, hence the name!  And we made it over and over because it is moist, chocolaty, full of protein and pretty nice to look at too.
Topped with whipped cream, shaved chocolate and fruit, I hope you'll be as smitten with it as we are.
2 cups quinoa, cooked and cooled
4 eggs
1/3 cup milk (any kind)
1 tsp vanilla
3/4 cup butter or coconut or a combination
1/2 cup honey
1/2 cup coconut sugar
3/4 cup cocoa
1 1/2 tsp baking powder
1/2 tsp baking soda
1/2 tsp Real salt
Combine all of the ingredients in a blender and blend until smooth.  Pour into a greased 9″x13″ pan or 2 rounds and bake at 350° for 30 minutes.
This is also fun to bake in a 9 1/2″ spring pan for 35-40 minutes, or until a toothpick comes out clean.  It stays a bit more moist and has the texture of a baked pudding! Today I served it with whipped cream (sweetened with honey and flavored with homemade vanilla), blueberries and a simple ganache.  So beautiful and delicious!
Have fun!
Love,
Jacque