Hello!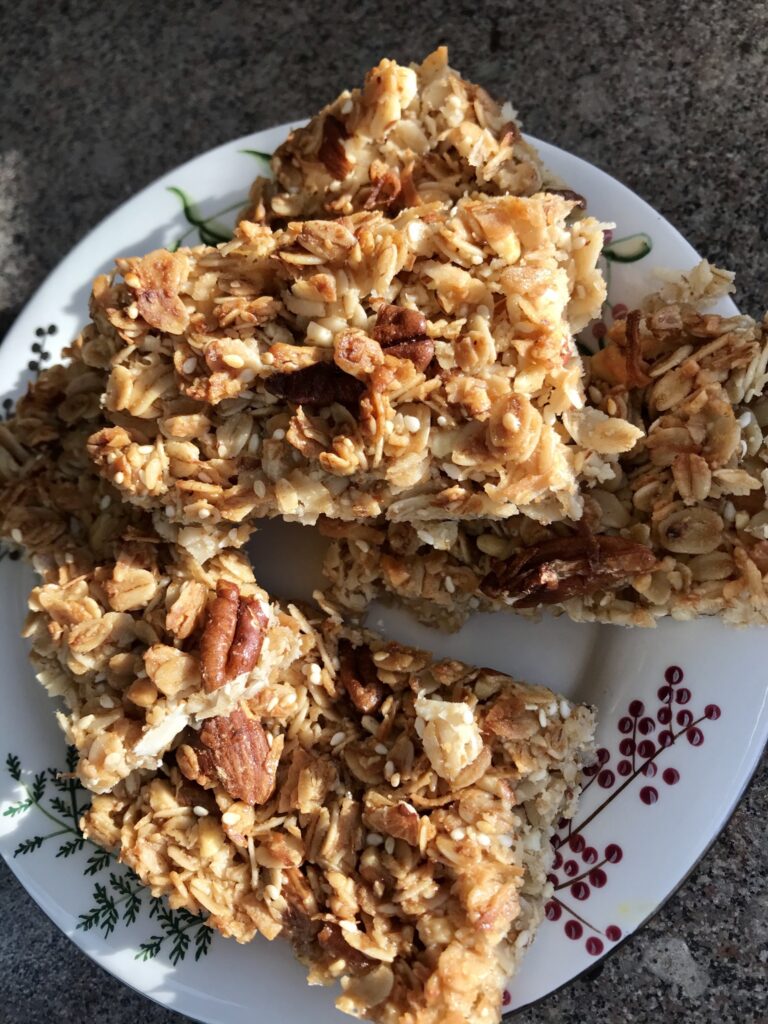 We've been eating these lately and enjoying them a lot! Hope you might too.
You'll need:
4 cups regular oatmeal
1 cup slivered or chopped almonds
1/4 cup pecans, chopped (or more if you'd like!)
2/3 cup butter (could substitute coconut oil if dairy is an issue)
3/4 cup honey
1/2 tsp salt
1/2 cup unsweetened, shredded or flaked coconut (you can buy this at WalMart)
3 Tbs sesame seeds (white or black)
(Of course you can be creative and add other nuts or seeds or dried fruit. I want to try a batch adding a little peanut butter and a few chocolate chips!)
Mix all ingredients together. (I used a hand mixer since my butter wasn't completely soft). Then spread and press onto a cookie sheet lined with parchment paper. Bake at 400° for 10-12 minutes. The granola will be golden brown and start to bubble.
After cooling at least 5 minutes, cut, then continue to cool for several hours or overnight. Even if bars look crumbly when you cut them, know with time, they'll harden and hold together quite well.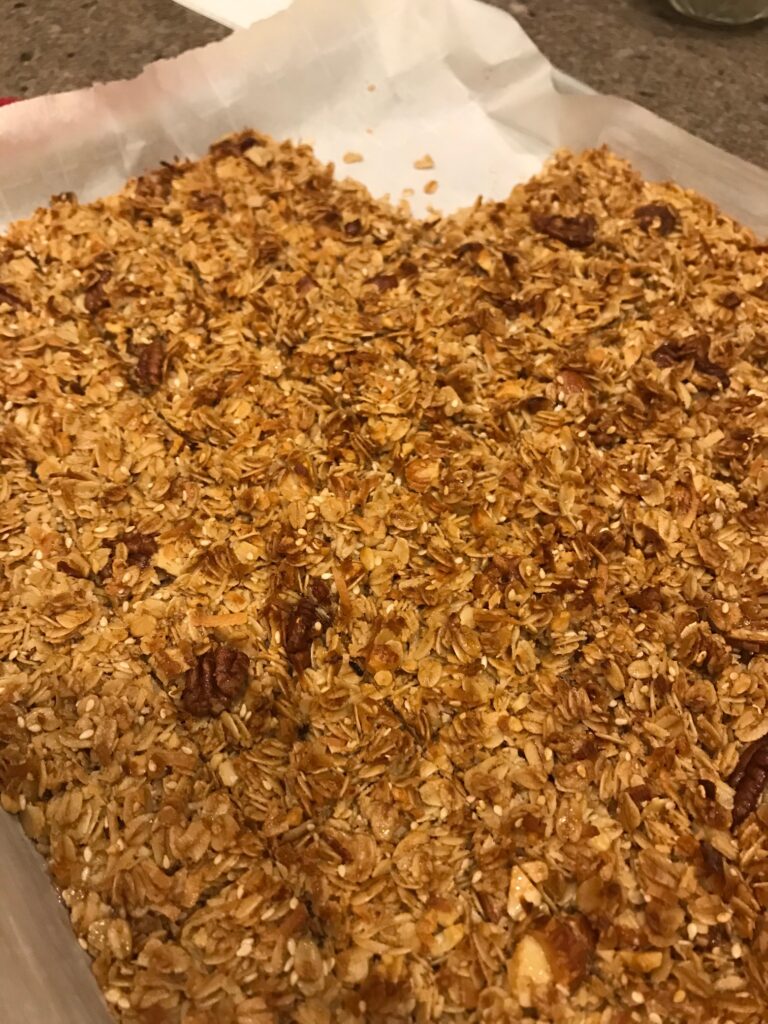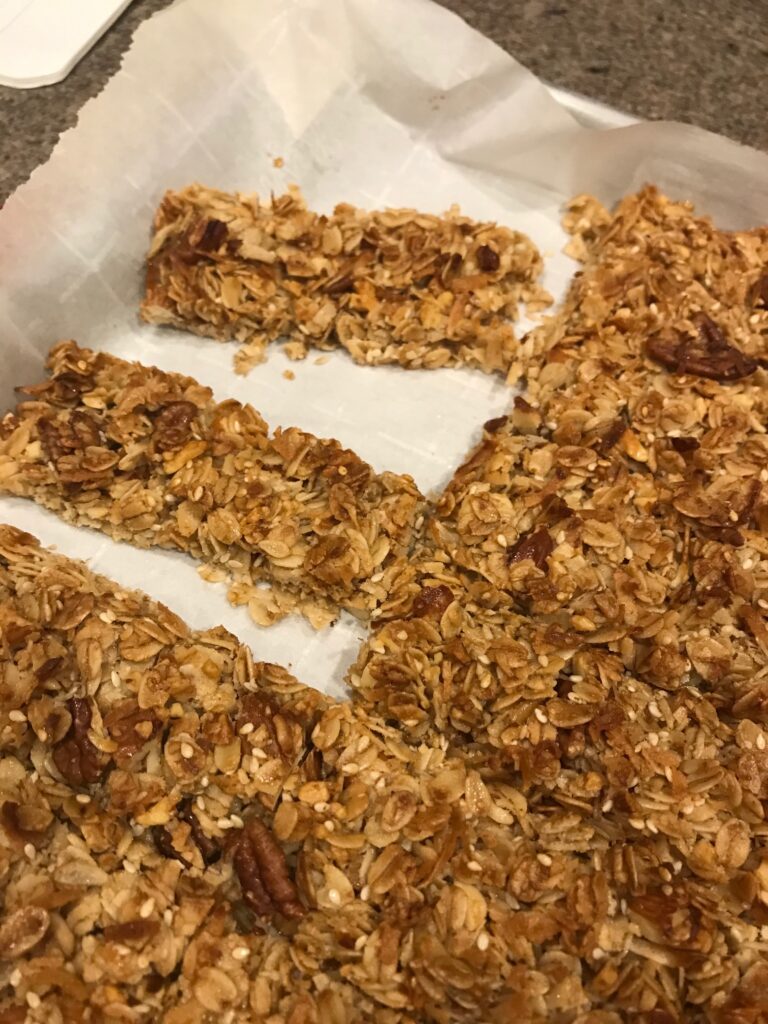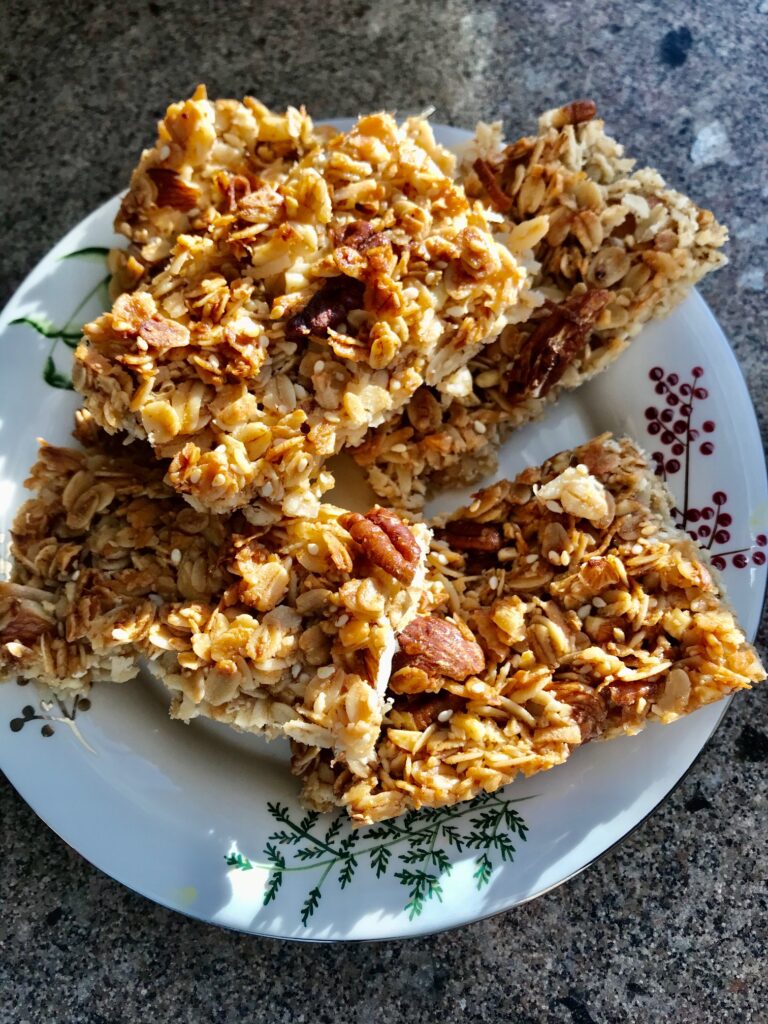 If you try this recipe, please share your experience in the comments!
I hope you have a wonderful day.
Love,

The mission of Lioness at the Door is to uplift, strengthen and encourage women of all ages to magnify health, hope and happiness at home. We do so boldly, with humility and gratitude for the opportunity.