Time for a recipe Ladies!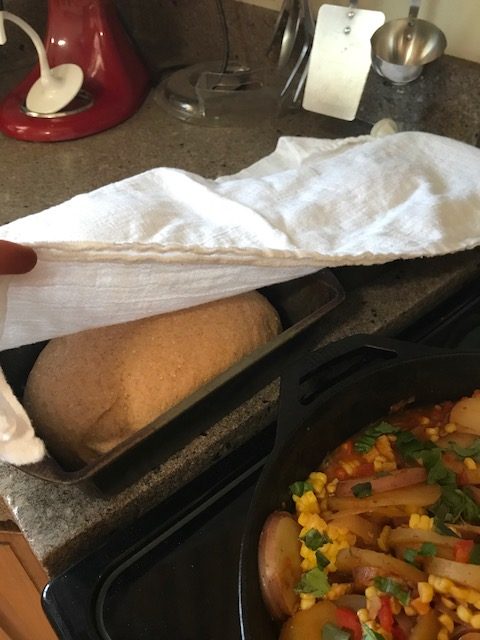 3 Tbs bacon grease (nitrate free please)
1 onion sliced
6 small potatoes, thinly sliced
1 cup pureed tomatoes
1 Tbs beef bouillon
2 cups frozen corn
1/2 red pepper, chopped
3 tsp Real salt
Handful of fresh basil
Cook onions in bacon fat for 1-2 minutes then add all ingredients to the skillet.  Cover and cook until potatoes are tender.
Then add:
One cup heavy cream and heat through.
Garnish with more fresh basil!
A few loaves of fresh bread and maybe a fresh salad, and you have a meal!  And your
kitchen is going to smell divine!
Love ya!
Jacque