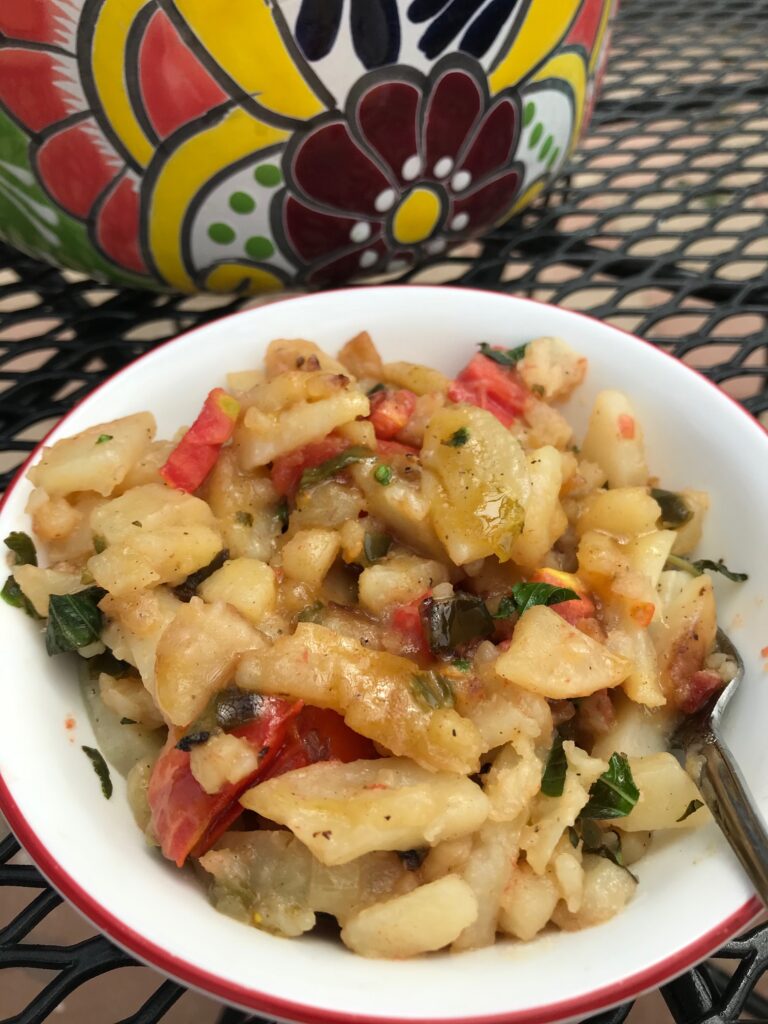 Hello my friend!
Here's a quick recipe idea to make (even with leftover fried potatoes) that might come in handy.
I dressed-up these leftover potatoes with cherry tomatoes and basil from the garden for lunch. I liked the result so much, I thought you might too.
If you're starting with raw potatoes, put enough olive oil to thinly cover the bottom of your skillet, then add onions with diced potatoes and cook on medium heat. Stir them every few minutes while they become soft, and then a bit crispy.
If using leftover potatoes, just put a few tablespoons of olive oil in the bottom of your skillet to re-warm the potatoes. Then add chopped tomatoes (or cherry or grape tomatoes) and fresh, torn or chopped basil, continuing to stir and warm.
While the basil and tomatoes are cooking, stir together a tablespoon of honey and a scant tablespoon of Dijon mustard.
And ta-da! Drizzled with honey mustard, these potatoes are so good!
Isn't it amazing how real & simple food can be so full of flavor?
I hope you are eating well and enjoying this summer!
Hang in there, school is coming and we are all going to make it!
Love,